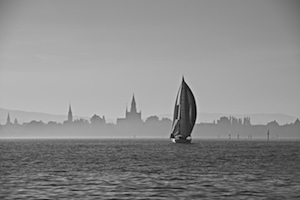 The Konstanz semantics community is frequently enriched by visitors from various places all over the world, from senior researchers to visiting PhD students. Some stay for a few days, some for a few months, most come more than once.
Current Visitors
Laura Vela-Plo, University of the Basque Country.
April 16 – June 30, 2018
Laura is a PhD student in syntax-semantics at the University of the Basque Country. Her work concentrates on the syntax-semantics interface, more specifically, on the expression of comparison and degree constructions. During her stay in Konstanz, she will mainly work with Maribel Romero.
Upcoming Visitors
Anastasia Giannakidou, University of Chicago.
September 19–22, 2018
Anastasia is Full Professor in the Department of Linguistics at the University of Chicago. She has worked on a variety of topics at the syntax-semantics and syntax-pragmatics interface. She is visiting Konstanz with a Zukunftskolleg Mentorship grant to work with Andreas Trotzke.
Past visitors