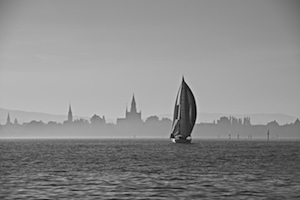 The Konstanz semantics community is frequently enriched by visitors from various places all over the world, from senior researchers to visiting PhD students. Some stay for a few days, some for a few months, most come more than once.
Current visitors
David Rey, University of Barcelona.
May 23–25, 2018
David Rey is a philosopher of language with a strong interest in formal semantics at the LOGOS center at the University of Barcelona. His current research focusses on tenses and temporal adverbs in English. On May 24, 17:00-18:00 David will give a talk in the Interdisciplinary Logic Colloquium: Towards an Intensional Account of Tenses.

Laura Vela-Plo, University of the Basque Country.
April 16 – June 30, 2018
Laura is a PhD student in syntax-semantics at the University of the Basque Country. Her work concentrates on the syntax-semantics interface, more specifically, on the expression of comparison and degree constructions. During her stay in Konstanz, she will mainly work with Maribel Romero.
Past visitors